Office Plant Service: All the Beauty, None of the Hassle
Have you considered using an office plant service for your business?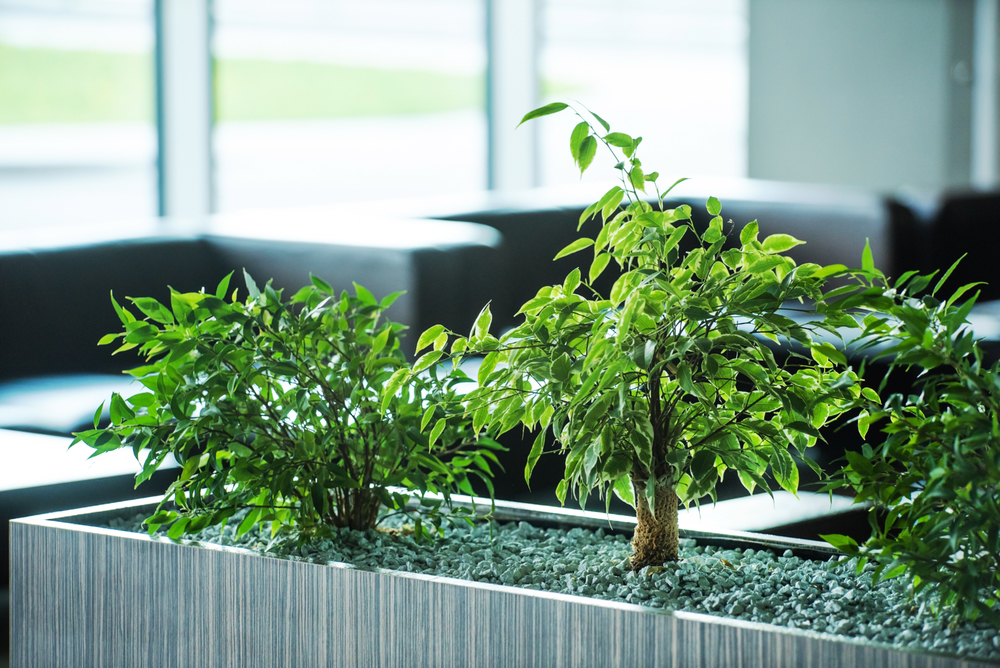 A professional plant service can transform your facility, giving the space a natural feel and boosting the overall interior aesthetic. Your clients will enjoy the living beauty and your employees will appreciate the improved air quality and comfort that plants provide.
Living Creations, Utah's premier commercial interiorscape service, can keep your business filled with beautiful, healthy plants. And no green thumb is necessary – we'll handle all the work for a price your budget will love.
Office Plant Service Design and Installation
Visit a local garden center and you'll see many varieties of plants that could enhance your office's interior design. But not all of them would thrive in your facility's indoor environment.
The professional plant designers at Living Creations know how to select those plants and flowers that will complement the interior design of your business and thrive in your office conditions.
We install all of your office plants for you, in containers that are specifically chosen to complement your décor and color scheme. Your new plants will enhance your business environment in ways that traditional decorator accessories cannot.
Professional Maintenance Service for Office Plants
Once your office plants are in place, you can simply sit back and enjoy their natural beauty. You won't have to water, fertilize or prune, yet your plants will always look their best.
The Living Creations professional office plant service takes care of everything, visiting your business on a set schedule to care for the interiorscape. We'll make sure that your plants always receive the proper care they need to thrive.
Working with an experienced plant service company guarantees professional service and beautiful results – without you or your staff ever having to lift a watering can. Your office plants will grow and flourish, or we'll replace them at no additional cost.
Fresh Floral Arrangements Complement Your Office Plants
Green plants provide the backbone for a gorgeous business interiorscape. But, for an even bigger design impact, many businesses like to feature fresh flower arrangements as well.
Fresh flowers can be inconvenient for businesses, as they must be carefully chosen and arranged. And, as they don't last forever, floral arrangements require periodic replacement.
A professional interiorscape company will eliminate all the hassles of having fresh flowers. You can easily make fresh floral arrangements a regular part of your office interiorscape, thanks to the dedicated attention of our plant care specialists.
Are you ready to beautify your business with live plants and fresh flowers? Contact Living Creations today to schedule a free office plant service consultation for your Utah business.