Planning Your Office Interiorscape
Creating an office interiorscape that complements your decor involves more than simply visiting the garden store and selecting a few potted plants.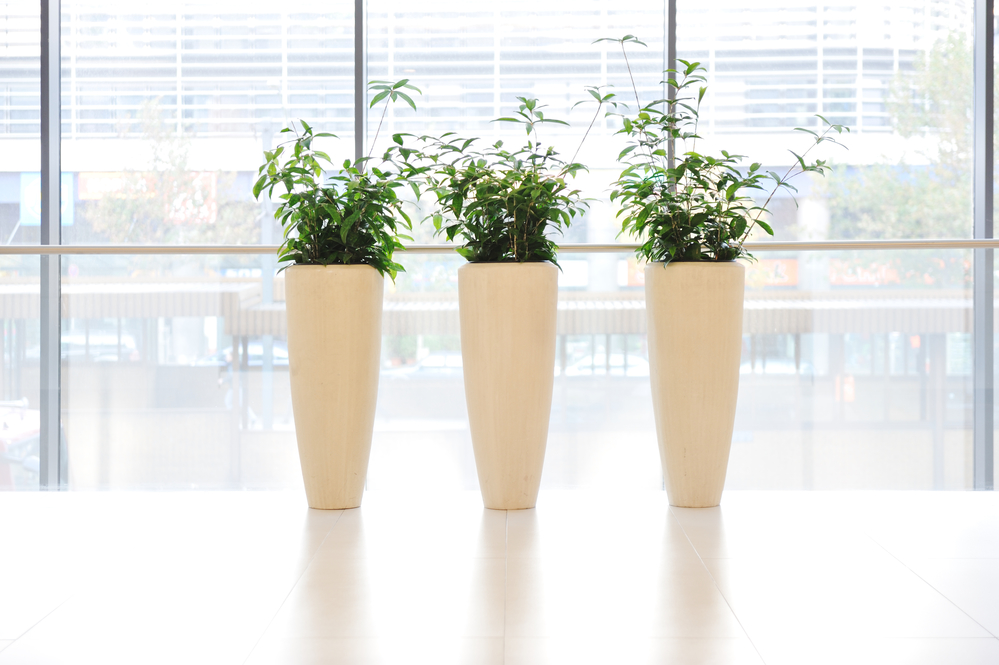 Choosing the right combination of live plants to transform your office space requires careful thought and extensive planning. To design an interiorscape that's a perfect fit for your workplace, consider the following recommendations.
Identify the Goals for Your Office Interiorscape
What do you hope to achieve with your interior plant design? Do you simply hope to beautify the space and give it a more polished and appealing look? Or do you have other goals in mind for your office plants?
Adding live plants to your workplace provides a variety of benefits. Which ones are most important to you?
Of course, you're choosing to bring living plants to your office for their beauty and visual appeal. But what else do you hope to achieve? Perhaps you'd like your interiorscape to be geared toward improving the indoor air quality. Or maybe you're counting on your plants to help attenuate sound. Maybe you have focused on a design that benefits your staff, as office interiorscaping can reduce stress and enhance employee morale and productivity.
Determine your goals before choosing your office plants, as what you hope to achieve will make a difference in planning the ideal interiorscape design.
Identify a Budget for Your Office Interiorscape Project
Next, it's time to decide on a budget for your office interiorscaping. When you start shopping for plants, you'll notice significant price differences among the various plant species and accessories. If you don't set a spending plan ahead of time, you can easily overspend before you achieve your goals.
Make sure that your spending plan includes not only the initial plant purchases, but their upkeep as well.
Living plants require care to stay healthy and vibrant, so it's important that you plan for ongoing expenses. And, if none of your employees has a green thumb or you don't want to refocus anyone's work duties, your can budget to allow for professional maintenance from an interior plant service.
Consider Location When Choosing Office Interiorscape Plants
What it the lighting situation like inside your workplace?
Different plants have specific lighting needs, and you'll need to consider that when planning your office interiorscaping project. An office with abundant windows that drench the interior with sun, for example, will require different plant selections than a workspace that relies on fluorescent lighting.
When interiorscaping with live plants, location definitely matters. You can't simply place your plants anywhere you like and expect them to thrive. Make sure you pay attention to plant care instructions too, when selecting your office interiorscape plants.
Does all of this seem confusing or complicated? Let the professionals at Living Creations design, install and care for your office plants. We provide a variety of professional plant services, including exterior planters, seasonal decor and live flower arrangements. We are located in Salt Lake City, Utah, and serve clients throughout Northern Utah. Contact us today to schedule a complimentary consultation to discuss your office interiorscape.