Corporate Flower Arrangements Send the Right Message
In the corporate environment, flower arrangements and fresh floral delivery provide a powerful and effective way to send a message to clients, business associates and VIPs.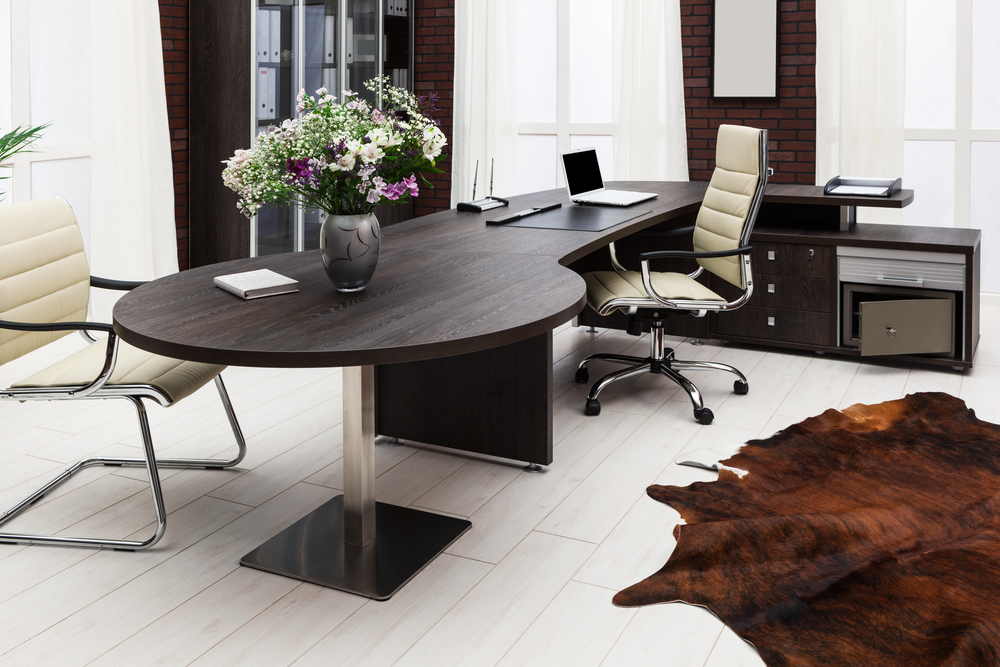 In the office, maintaining fresh floral arrangements improves the working environment and tells the world that your organization pays attention to detail. For special events, expositions and trade shows, live plants and fresh flower displays will set your company apart from the competition.
Flower Arrangements Convey Your Meaning
When you wish to thank a valued client or congratulate a strategic partner on a successful collaboration, fresh flowers will express your sentiments like nothing else.
A lush arrangement of vibrant flowers turns everyone's head. And unlike other traditional gifts of cookies, candy or snack foods — which may last a half-day in the break room — a professional flower arrangement will last for a week or more in a place of prominence.
To ensure that your message endures even longer, a green or flowering plant delivery makes for a popular alternative.
When a valued staff member goes above and beyond on the job or celebrates a personal milestone, you can demonstrate your appreciation with flowers as well. Most corporate floral delivery services also will extend a company discount to your employees. This is a valued perk that costs you nothing, but that your employees will love.
The Power of Floral Arrangements in the Office
In your own office, fresh flowers speak volumes about your organization and your attention to detail.
A bright, professionally arranged floral display will be noted and appreciated by prospects, clients and consultants who visit your office. It provides your business with an aura of success, but it also proves that you care about the working environment.
Your staff also will benefit from fresh floral arrangements. Research proves that green plants and fresh flowers improve employee attitude and focus. In fact, living plants can reduce stress and anxiety, and even improve the indoor air quality of your facility.
Most corporate florists and plant services will provide you with seasonally appropriate arrangements too, so that you can celebrate all year long.
Floral Delivery for Special Events
From banquets to trade shows, floral arrangements provide much more than a splash of color.
Trade show booths and displays that feature professional floral arrangements draw more visitors than those that don't, thanks to the deep emotional responses that fresh flowers inspire in us. And, just as they do in your own office, floral displays communicate more about your business at an expo or trade show than any other type of collateral materials can.
At awards banquets, holiday parties and seminars, floral arrangements create visual engagement for guest tables, speakers' platforms and food tables. Flower arrangements can be customized to fit the theme of your event, and most corporate florists provide complimentary delivery and setup at your venue.
Corporate flowers programs are typically offered at a significant discount from retail price points and include weekly floral arrangement delivery and setup. You can select vases and containers that fit your facility's décor, and freshness is guaranteed.
Isn't it time to give your corporate image a little refresher? Contact Living Creations to learn more about our services. You will be pleasantly surprised by the change in your office environment when you add a plant service or professional flower arrangements to your business.