Office Plants Shine in the Right Containers
A dizzying variety of containers for office plants are available these days. Garden centers and big box stores have plenty of different types in stock, and, of course, you can find virtually any type of planter online.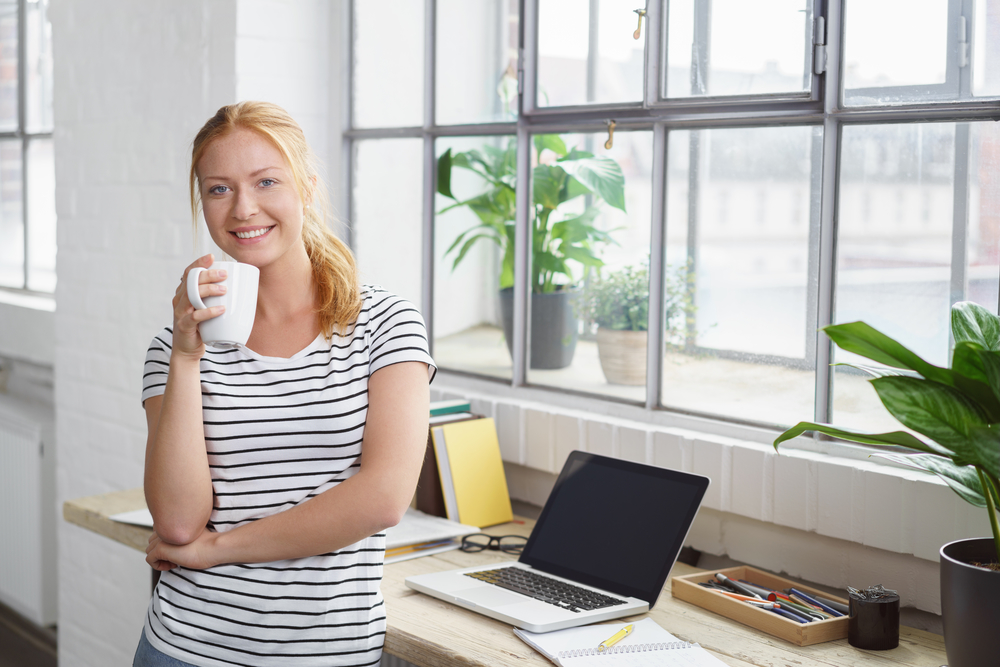 Choosing the right containers for your office plants involves making some important decisions. Select the right pots and planters and your interiorscapes will add beauty and style to your office environment.
Select Your Office Plants First
Don't go shopping for containers until after you've chosen your office plants. Interiorscape professionals recommend matching planters to specific plants – not the other way around. Of course, if you fall in love with a certain container, you can always make an exception.
Decide on Container Size
Keep the age of your plants in mind, and make sure to choose containers that have enough space for root growth. Pick planters that are too small and you'll either end up with unhealthy plants or you'll have to repot too quickly. Plant varieties with deep root systems need planters with a good amount of height, while those with shallower roots may prefer wider containers.
Check for Drainage
For healthy root development, plants need containers that allow for proper water drainage. Many planters lack drain holes, which are necessary to keep water from collecting in the soil and smothering the roots. However, to avoid the mess from water pooling up under your plants, be sure to choose containers with drip trays.
Consider Porosity
When choosing containers, you'll also need to think about which materials are right for your plants. Some plant varieties need soil that holds moisture well, and more porous materials – such as wood, unglazed terra cotta and paper pulp – can dry out the soil faster. For plants with roots that need to breathe, plastic, metal, glazed terra cotta or other non-porous planter materials are better choices.
Complement Your Office Décor
As much as containers for office plants need to be functional, they also need to be appropriate for your business. The planters you choose should complement your office décor and color palette. Shape, color, finish and style are all factors for you to consider. In addition, for a cohesive look, you'll want to avoid clustering different types of containers together.
If choosing containers for your office plants seems like a lot of work, why not let a professional plant designer take on the task? Living Creations provides comprehensive interiorscape services at an affordable price to businesses throughout the Salt Lake City area.
As an industry leader in the interior plant service for decades, the professional team at Living Creations has the skills and experience to pick the perfect plants and planters to suit your company image and meet your budget. For help with choosing containers for your office plants, contact us today to schedule a free consultation.