Interiorscape Plant Design for Formal & Casual Business Spaces
Professional interiorscape plant design can enhance your business space, complementing the building's architectural advantages and disguising the features you'd prefer to hide.
When designing your interiorscape, consider the character of your business. Creating a plant design that suits the image of a formal office requires a very different approach than planning an interiorscape for a more casual workspace.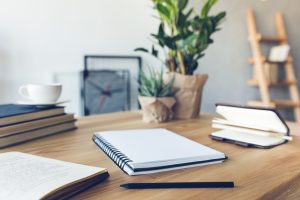 Fortunately, interiorscape design professionals are equally adept at planning for both formal and casual office spaces.
Formal Business Interiorscape Design
For formal business spaces — like law offices, corporate headquarters, healthcare facilities and other professional work environments – creating balance is necessary for effective interiorscape plant design.
Formal rooms can appear lopsided when different colors or types of planters or office plants are used in opposite groupings. Choosing a symmetrical design approach can solve this challenge and convey a more professional appearance. Perfect matches aren't necessary but the interiorscape design must create both height and density balance within the space.
Casual Business Interiorscape Design
When considering a plant design for informal business settings, balance is still important – but casual workspaces don't need to be as strict about symmetry or following formal interiorscape rules.
For a casual business space, adding fun elements to the interiorscape – such as bright, quirky planters, living walls or hanging vines – can reinforce the informal atmosphere and help give the interior a vibe that customers, clients and employees will appreciate.
The versatility of office plants allows you to create an environment that is as casual or formal as you prefer, based on your business model and goals.
Professional Interiorscape Design for Your Business Space
When creating your company's offices or facility, you may have worked with a professional interior designer who helped you decide on the furniture, lighting, decorative accessories and other furnishings for your business. Why go to all that trouble and expense, only to leave the office plants to chance?
If you want your office plants to bring out the best in your business spaces, consider leveraging the skills of a local interior plant service. Interiorscape professionals can assess your office environment and recommend a plan that effectively reflects your company's character, personality and style.
The professionals at Living Creations can create a custom interiorscape and plant design that not only suits the character of your company, but also meets your budget. As a Salt Lake City area industry leader for decades, our interiorscaping team has extensive experience in designing for both formal and casual indoor and outdoor spaces.
Living Creations has a well-earned reputation for providing quality workmanship and stellar customer care at an affordable price. Contact us today to schedule a complimentary consultation to discuss interiorscape plant design for your Northern Utah business.