Add Office Plants to Boost Employee Satisfaction & Productivity
Did you know that office plants can help to improve your staff's job satisfaction and productivity?
Both employee satisfaction and productivity contribute directly to your company's performance. And, today, we have extensive research that demonstrates just how much interior plants improve both of these metrics.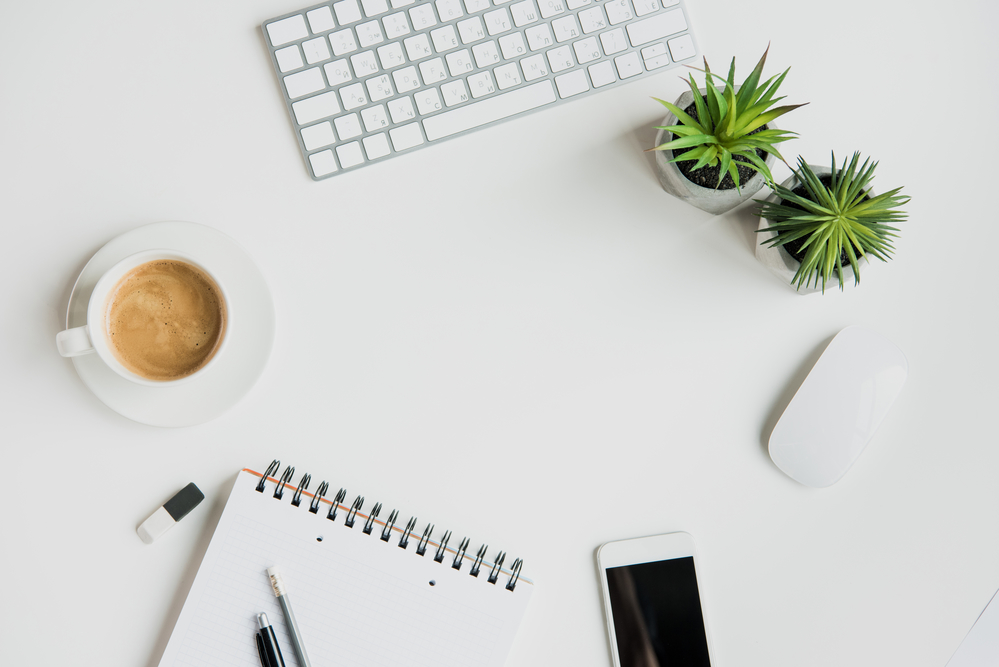 Interiorscaping and living flowers, plants and trees not only beautify your workplace but they also help clean the air and psychologically improve the work life of every member of your team.
Office Plants Improve Indoor Air Quality
Live plants improve the air quality of your office by absorbing pollutants that can make us sick, and increase oxygen levels in the air.
This helps reduce workplace illness and, consequently, employee absenteeism. Increased oxygen levels help employees concentrate and focus and reduce mistakes.  When the researchers compared offices with live greenery versus those without, the data demonstrated a 15 percent increase in productivity in those that had plants.
Employees in "green" offices were more emotionally, physically and cognitively engaged in their work. These workplaces were deemed to be more comfortable, enjoyable and productive than their stripped-down counterparts. Study participants even reported an increase in their quality of sleep outside the office.
Interiorscapes Benefit Employees Psychologically
Your staff spends approximately one-third of their lives at work. When the workplace meets more of their psychological needs, employees tend to become more dedicated to their employer and feel less compelled to explore other opportunities.
New research conducted by Harvard scientists demonstrated that companies with green workplaces had better retention and employee morale. Staff members also demonstrated a higher level of engagement, which contributed to the more frequent meeting of goals and objectives.
Lest you think you have to add a jungle to realize these benefits at your business, the companies that participated in the study had only a single living plant per square meter of office space.
How Can You Add Office Plants to Your Office?
Now that you're more familiar with how interiorscaping can benefit your business, how can you best capitalize on these advantages yourself?
You could take the time to go out and buy plants and containers yourself (or take up valuable staff member time to do so). Or you could simply contact a local office plant service to create your interiorscaping for you.
In Utah, Living Creations specializes in helping companies improve their facilities with office plants and maintenance. We handle everything from design to installation and maintenance of individual plants and interiorscapes. We also offer outdoor planter design and installation. All of our services come at a budget-friendly price that is negligible in comparison to the benefits you will realize.
To learn more about how interiorscapes can benefit your business, contact Living Creations today to request a custom price quote for adding office plants at your Utah business.